ATTORNEY DOCUMENT ORDER
This is a complimentary service provided by Barbara Woyak, CDRE to the legal community for the purposes of providing documents and data necessary for real estate issues in family law matters. Complimentary Documents you can order include:
Grant Deed
Deeds of Trust
Legal Description
Property Profile
Fair Market Valuation
Fair Market Rental Valuation
Chain of Title
Other (Please specify what you are requesting)
For Court-ready Fair Market Valuation reports, there is a fee involved. Therefore, please contact our office to place an order for formal valuations. The standard turn-around time for data requested is usually 24-48 hours. Should your needs require a faster turn-around, please contact Barbara directly on (602) 329-6655. You can submit your documents request via our Attorney Portal: IlumniInstitute.com/BWoyak/
RAISING THE BAR:

CLE FOR FAMILY LAW PROFESSIONALS
As a Certified Divorce Real Estate Expert™ through The Ilumni Institute, I am committed to educating family law attorneys about issues that affect them and their clients. Together, we have created the Raising the Bar™ series to give back to attorneys and provide interesting and engaging CLE on a monthly basis.
Mark your calendar for the 4th Wednesday of every month 1:00 - 2:15 PM (MST) for our Raising the Bar MCLE series.
*For complimentary access, use my guest pass "BarbaraCDRE"
Register Now: www.RTheBar.com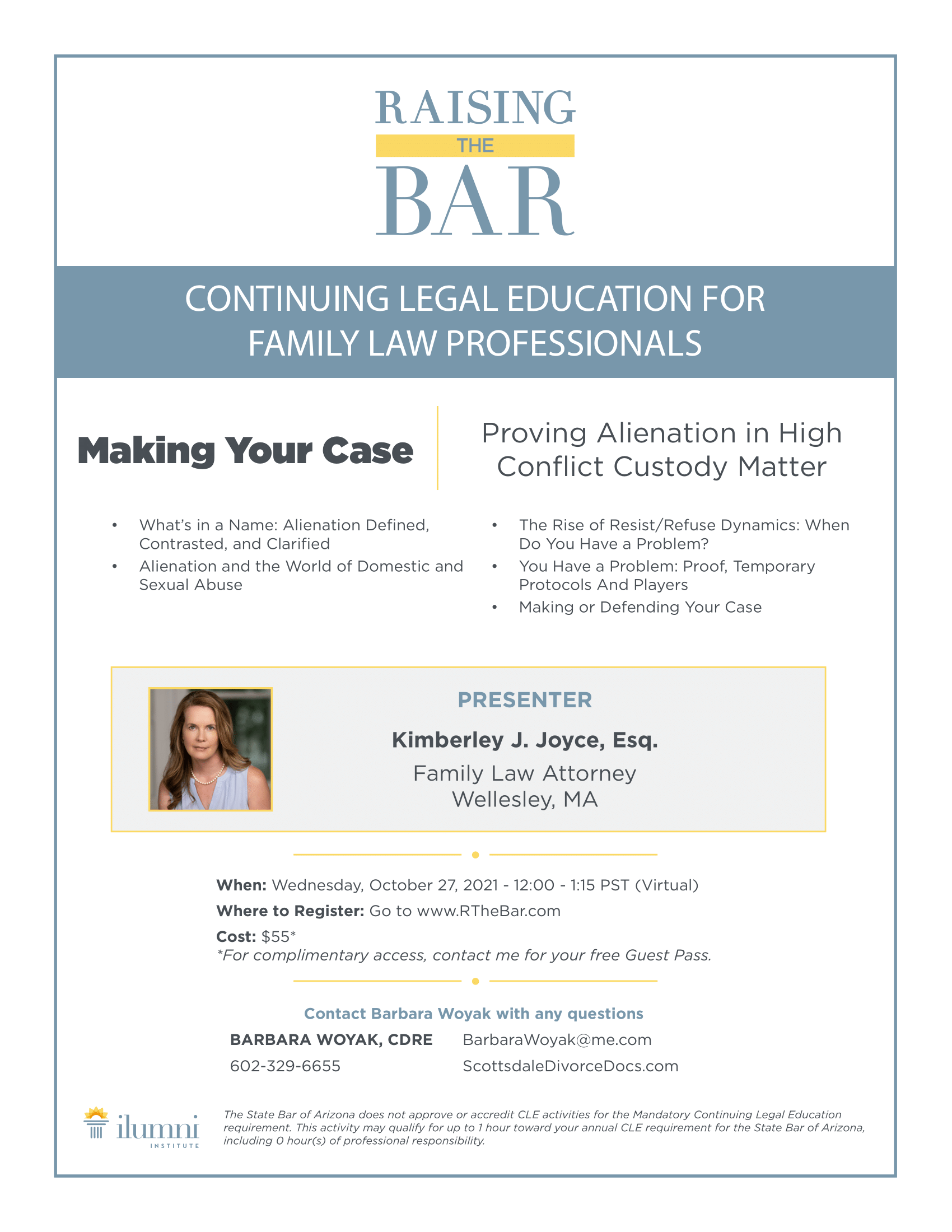 Learn More About the Certified Divorce Real Estate Expert Certification
Learn More About Vesta and the Scottsdale Hub's No-Cost Events