1. Hike
Sedona boasts over 100 different hiking trails ranging from more gentle to expert level. West Fork Trail, the Cathedral Trail, Devil's Bridge Trail, and the Fay Canyon Trail are some of the more popular trails.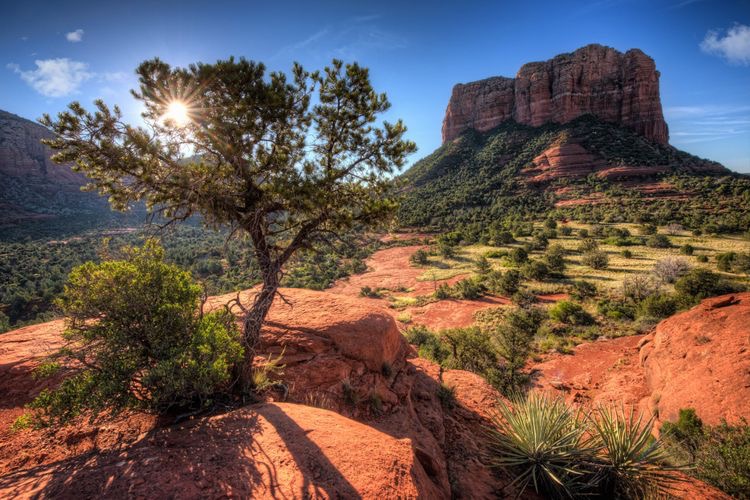 2. Visit a vortex
Sedona is often grouped with destinations such as Machu Picchu in Peru, Uluru (Ayer's Rock) in Australia, and the Giza Plateau in Egypt as one of the rare sites on Earth with exceptionally strong energy. Some Native Americans believe that spiritual transformation can occur more quickly and easily in Sedona because the veils to other dimensions are thinner here. Are the effects of the vortices real? Visit to find out for yourself!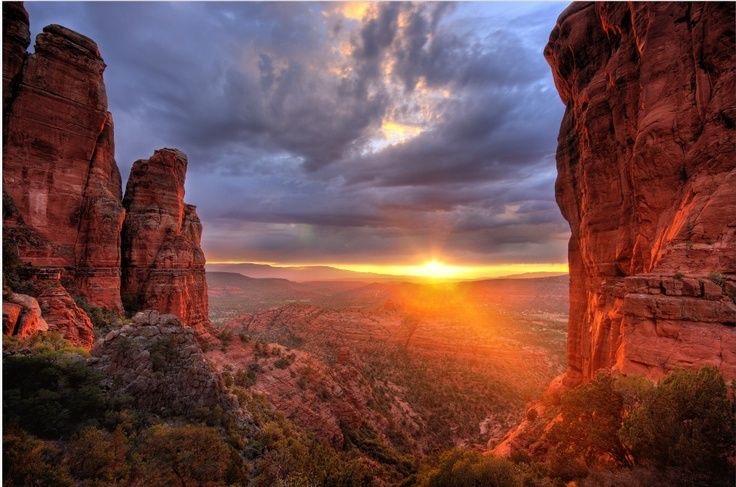 3. Cool off at Slide Rock
Taking its name from a natural water slide formed by the slippery bed of Oak Creek, Slide Rock is a 43-acre historic apple farm located in Oak Creek Canyon. Slide Rock is often regarded as one of the most scenic swimming holes in America, and can get quite busy during peak hours. We recommend heading to Slide Rock in the afternoon to cool off after a morning hike.
4. Shop at Tlaquepaque
Fashioned after a traditional Mexican village, Tlaquepaque is a uniquely beautiful shopping and arts center nestled beneath the sycamore trees on the banks of Sedona's Oak Creek . With over 50 specialty shops and exclusive art galleries, Tlaquepaque is a wonderful way to spend a morning, afternoon, or evening in Sedona.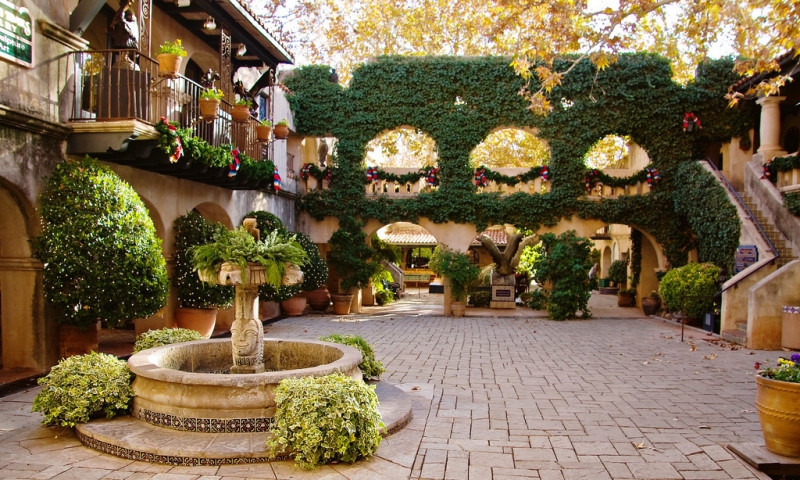 5. Relax at the spa
Sedona is famous for its spas. While the vortices may offer spiritual healing, Sedona's spas offer incredible treatments to heal and soothe the body and mine. Amara, Mii Amo, and the spa at the Sedona Rouge are often ranked among the best spas in the world.