Junk in the Trunk Vintage Market
What: Over 200 of the finest vintage and handmade vendors selling all things chippy, rusty, vintage, and handmade.
Where: Westworld of Scottsdale. 16601 N Pima Road. Scottsdale, AZ 85260.
When: Friday, April 27th- Sunday, April 29th, 2019
Cost: Ticket prices range from $8-$25.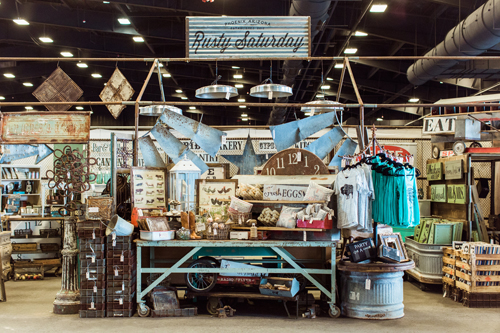 Chalk Art Festival
What: Watch as local artists create six colorful and unique 8-foot murals throughout The District. Kids and parents can enjoy live music and unleash their inner artist as they make their own chalk masterpieces in the KidZone.
Where: 2000 E Rio Salado Pkwy. Tempe, AZ 85281.
When: Saturday, April 28th from 11am-5pm.
Cost: Free.

Original Taste Culinary Event
What: the event brings together more than 40 of the Valley's best restaurants, more than 100 wines from around the world, select brands of beer and premium spirits, entertainment and a not-to-be-missed scene — all in support of local youth charities.
Where: Scottsdale Waterfront. 7135 E Camelback Road. Scottsdale, AZ 85251.
When: Saturday, April 28th from 7:00pm- 11:55pm.
Cost: $125 for general admission, $275 for VIP.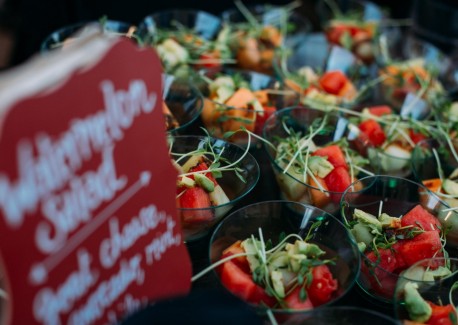 Summer Concerts in the Park
What: Rock and roll at the Railroad Park! Enjoy free concerts every Sunday evening with a variety of local bands.
Where: McCormick-Stillman Railroad Park. 7301 E Indian Bend Road. Scottsdale, AZ 85250.
When: Sundays April 29th- July 1st, 2018 from 7:30-9:00pm.
Cost: Free.
Ice Cream Experience
What: An instagrammable, experience celebrating Americas love of Ice Cream. You will find instagram worthy photo opportunities in each individually themed exhibit room, each paying tribute to a favorite Ice Cream flavor or frozen treat.
Where: 4224 N Crafstman Court. Scottsdale, AZ 85251.
When: Schedule a time from 11am-7pm on Saturday, April 28th.
Cost: $0-$25.