True Food Kitchen is a relaxed, eco-conscious eatery serving healthy fresh food and cocktails, including vegan options located in the Scottsdale Quarter.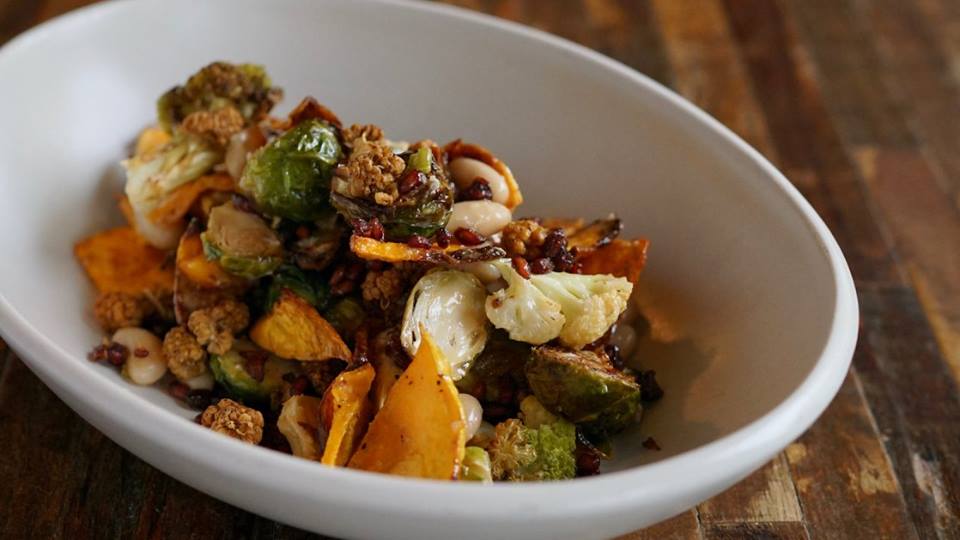 True Food's flavor-forward menu items contain nutrient-rich seasonal ingredients to allow guests to experience foods at the peak of their freshness.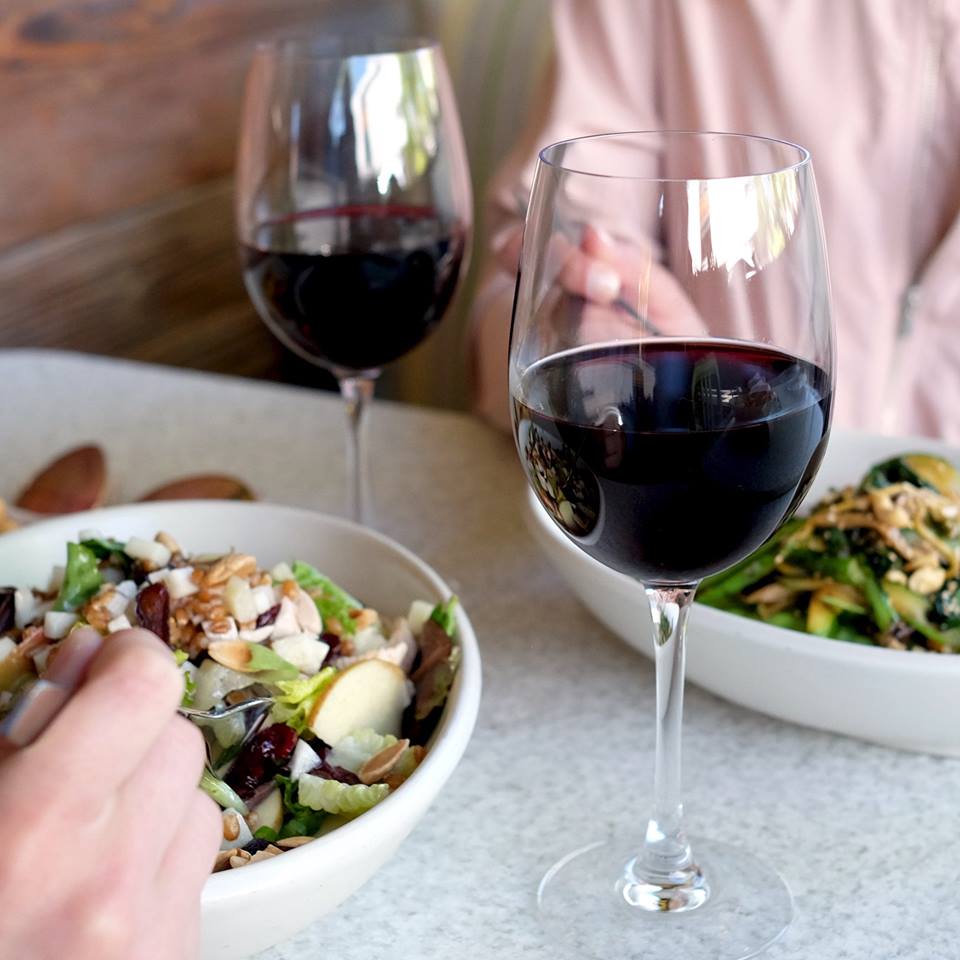 Current seasonal winter items include vegetables like Charred Cauliflower with harissa tahini, medjool date, dill, mint, and pistachio: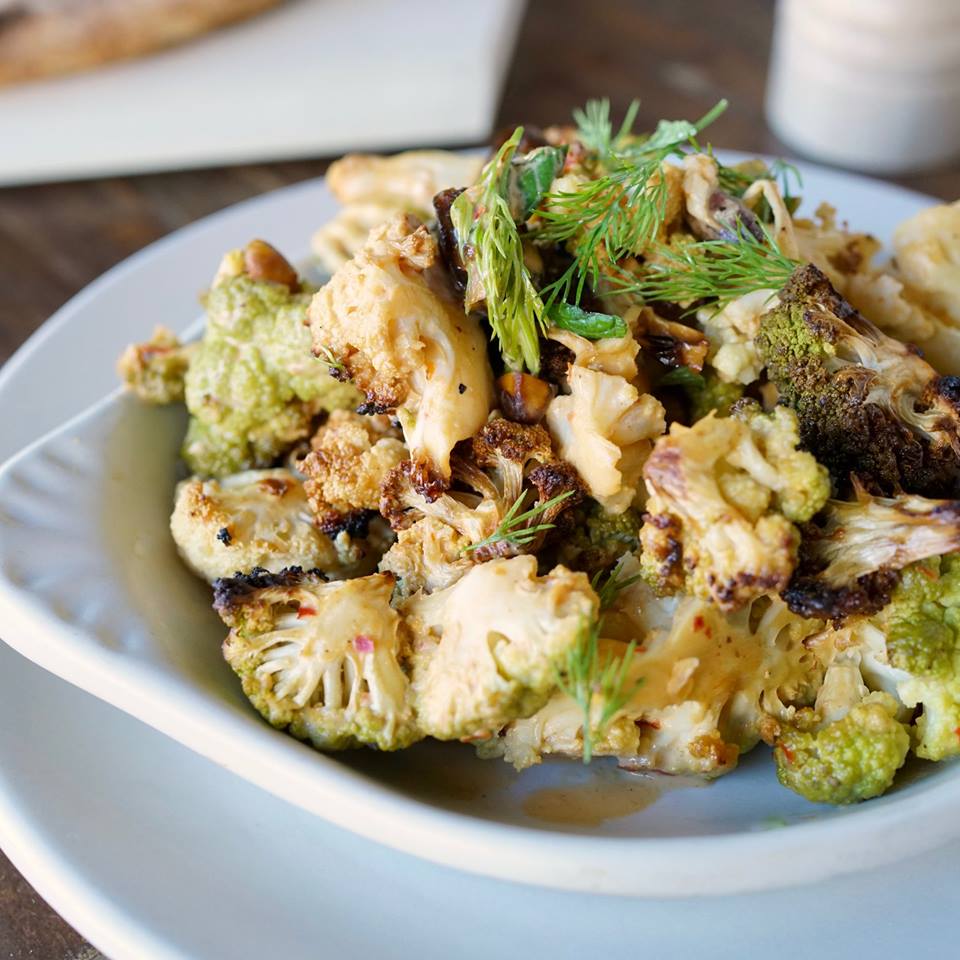 Starters like Herb Hummus with Greek salad, feta, and grilled pita bread: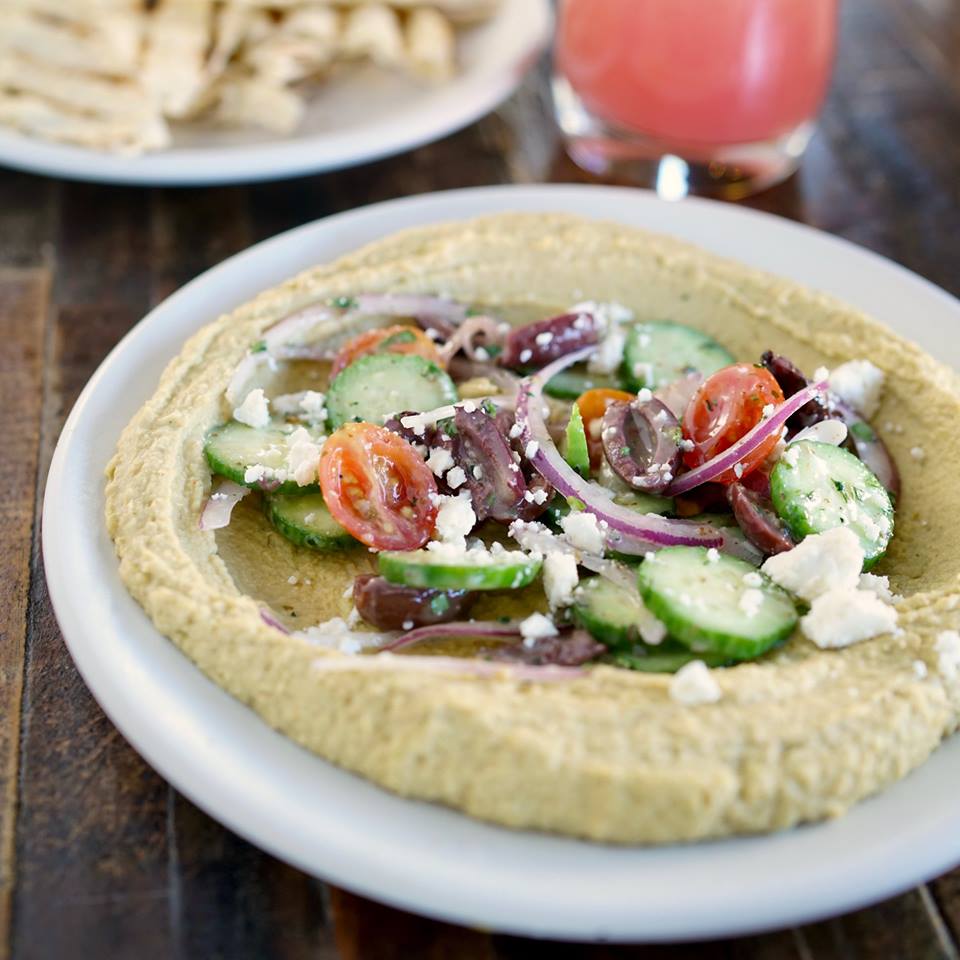 Mouthwatering pizzas like this Brussels Sprout and Wild Mushroom vegetarian pizza with taleggio, garlic, and lemon oil: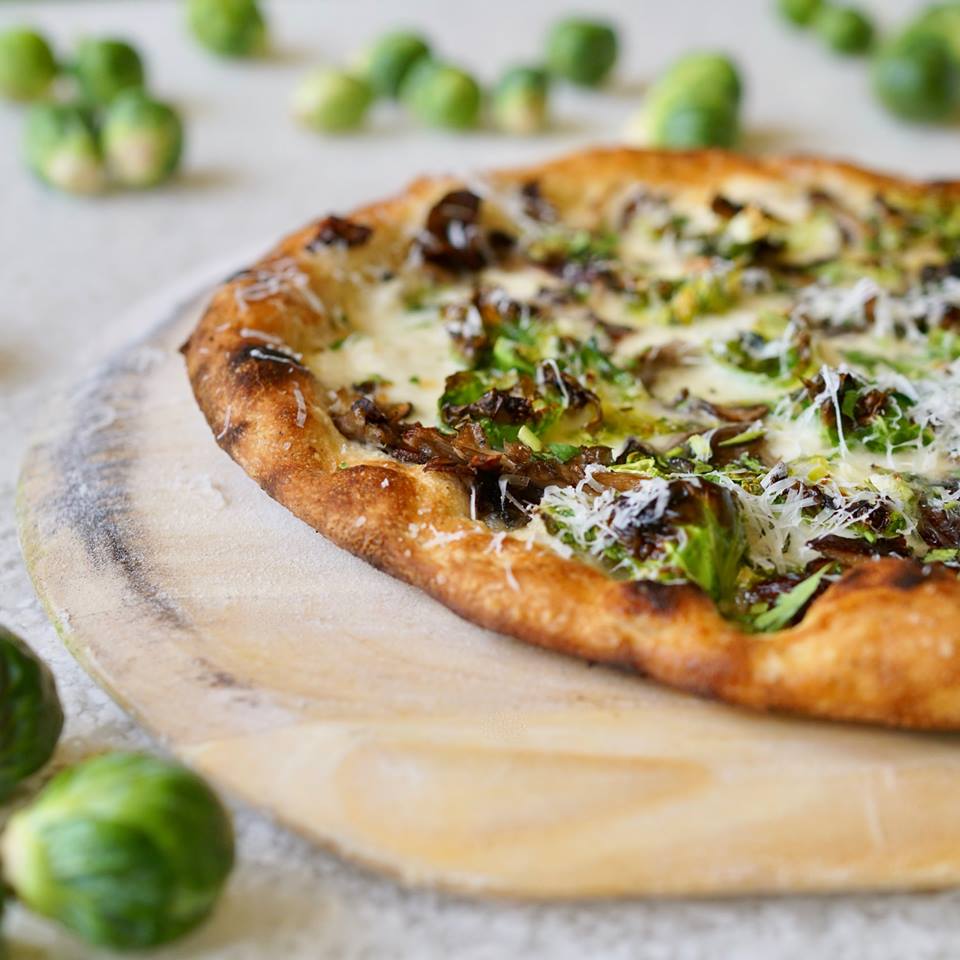 Bright, fresh salads like this Organic Tuscan Kale with lemon, garlic, grana podano, and breadcrumbs: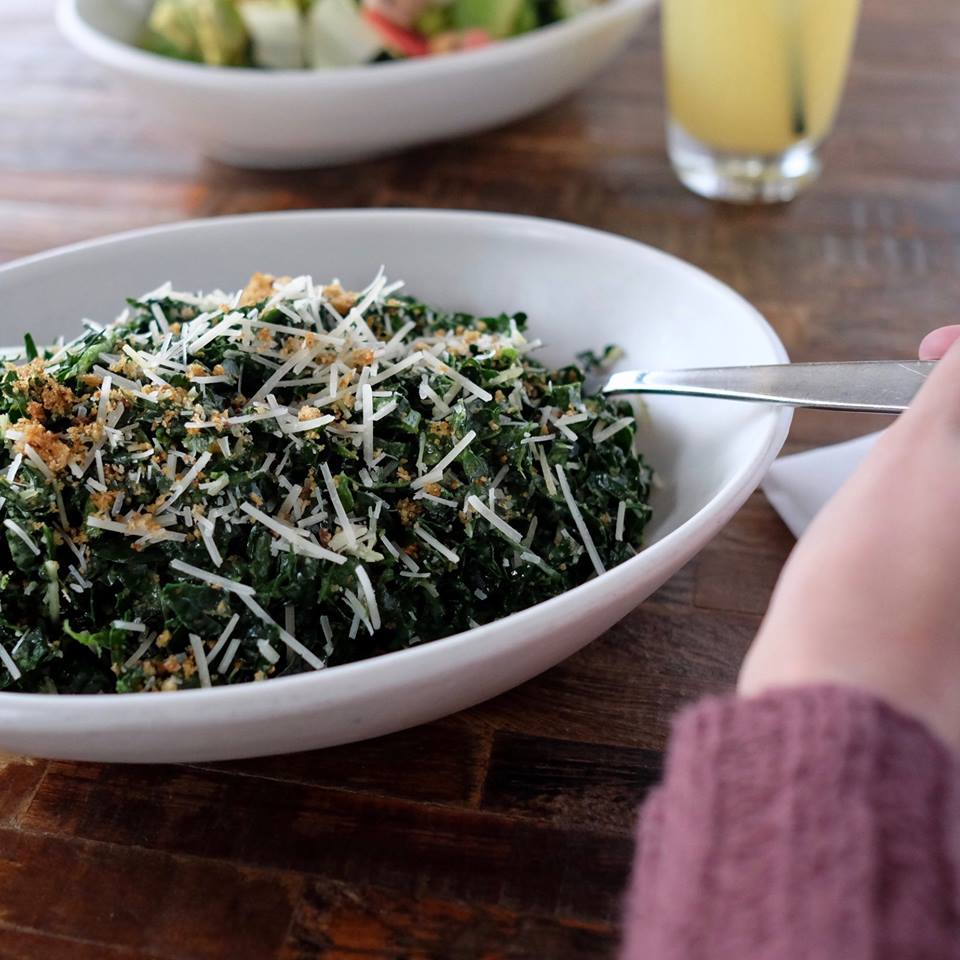 Hearty yet light bowls like Cashew Pad Thai with kambu, rice noodles, zucchini, mushrooms, eggplant, gail lan, bean sprout, Thai basil, and tamarind: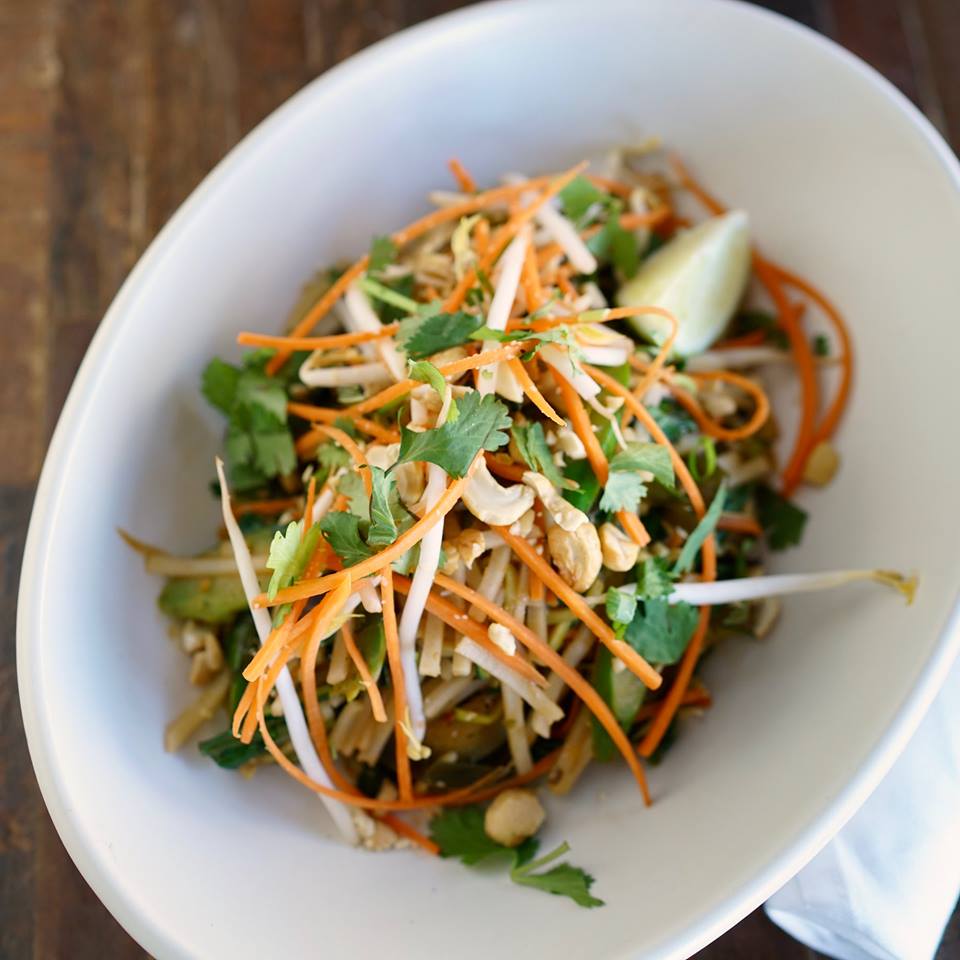 Creative sandwiches like the Inside Out Quinoa Burger with hummus, tzatziki, tomato, cumber, red onion, avocado, and feta: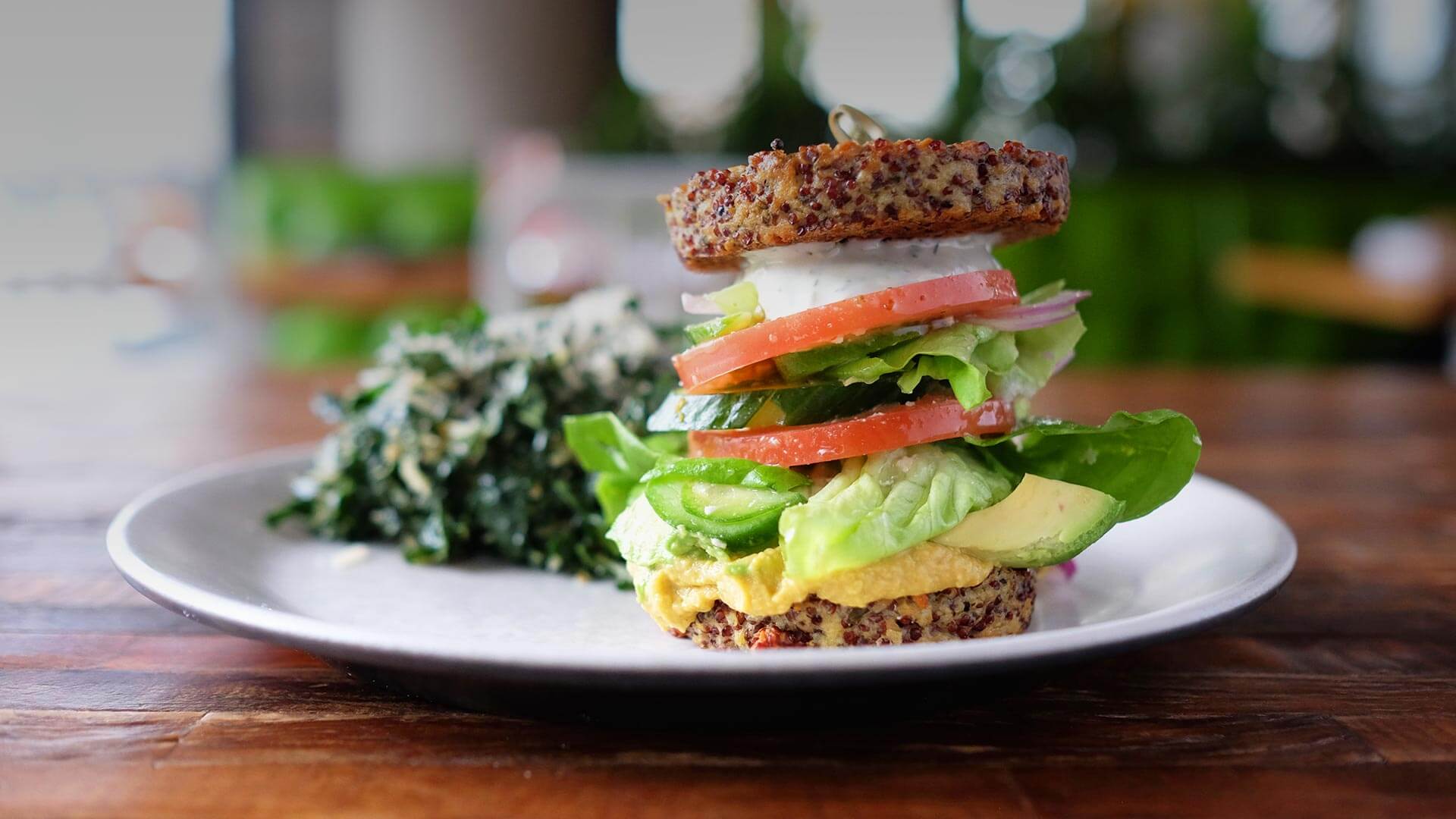 Entrées like Grilled Salmon with smoked onion faro, arugula, roasted beets, cilantro, pumpkin seeds, and pesto: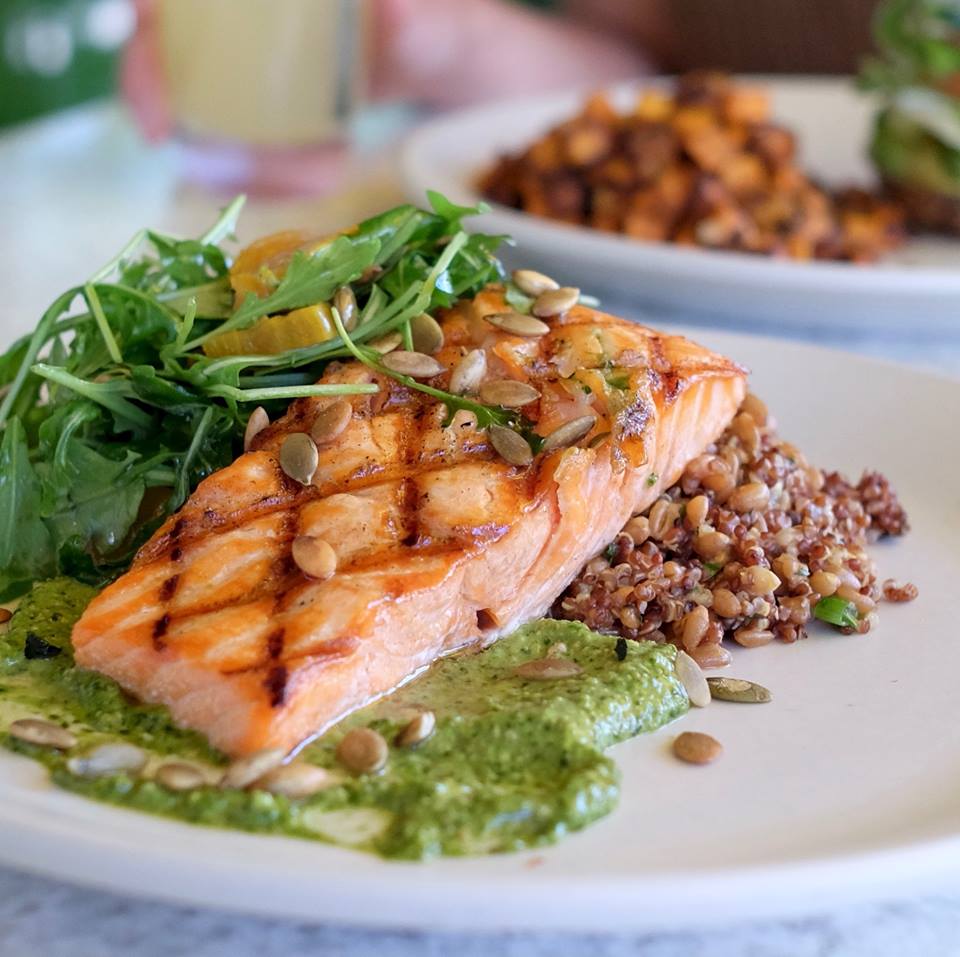 And gluten-free Spaghetti Squash Casserole with organic tomato, carmelized onion, zucchini, and fresh mozzarella: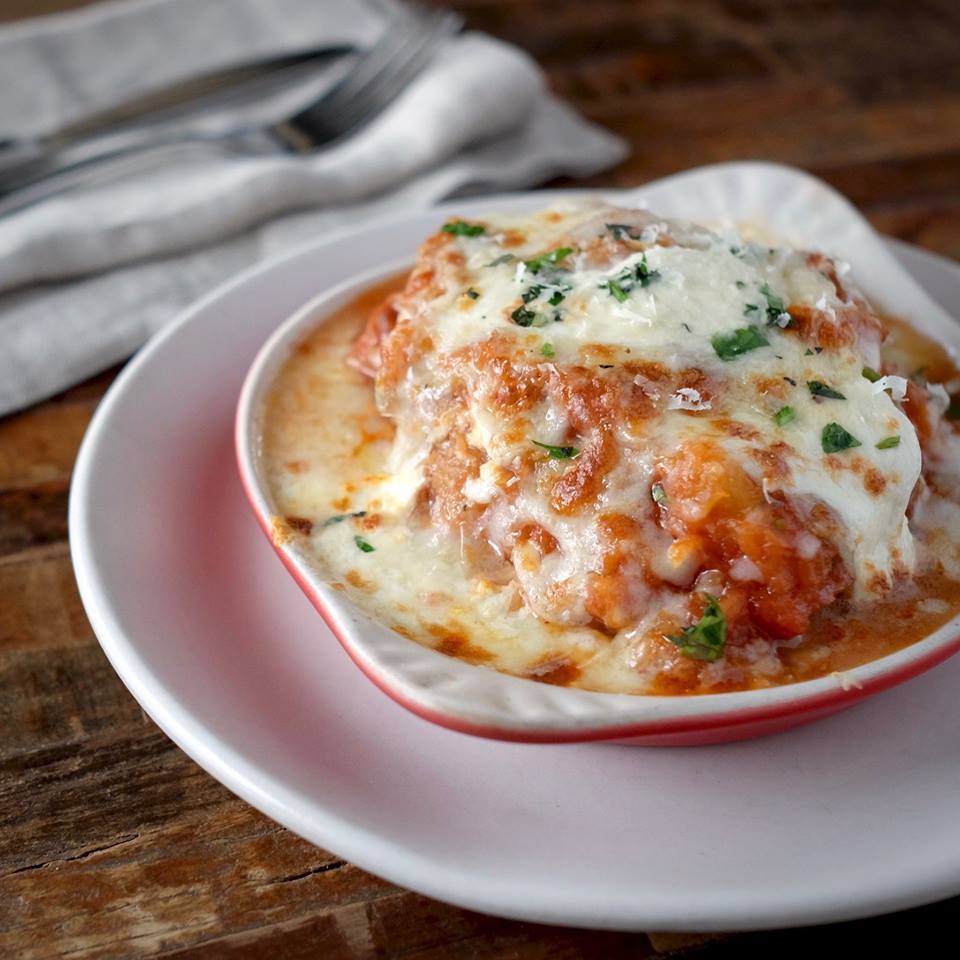 Be sure to save room for some healthy desserts, like the Flourless Chocolate Cake with caramel, vanilla ice cream, and cocoa nibs: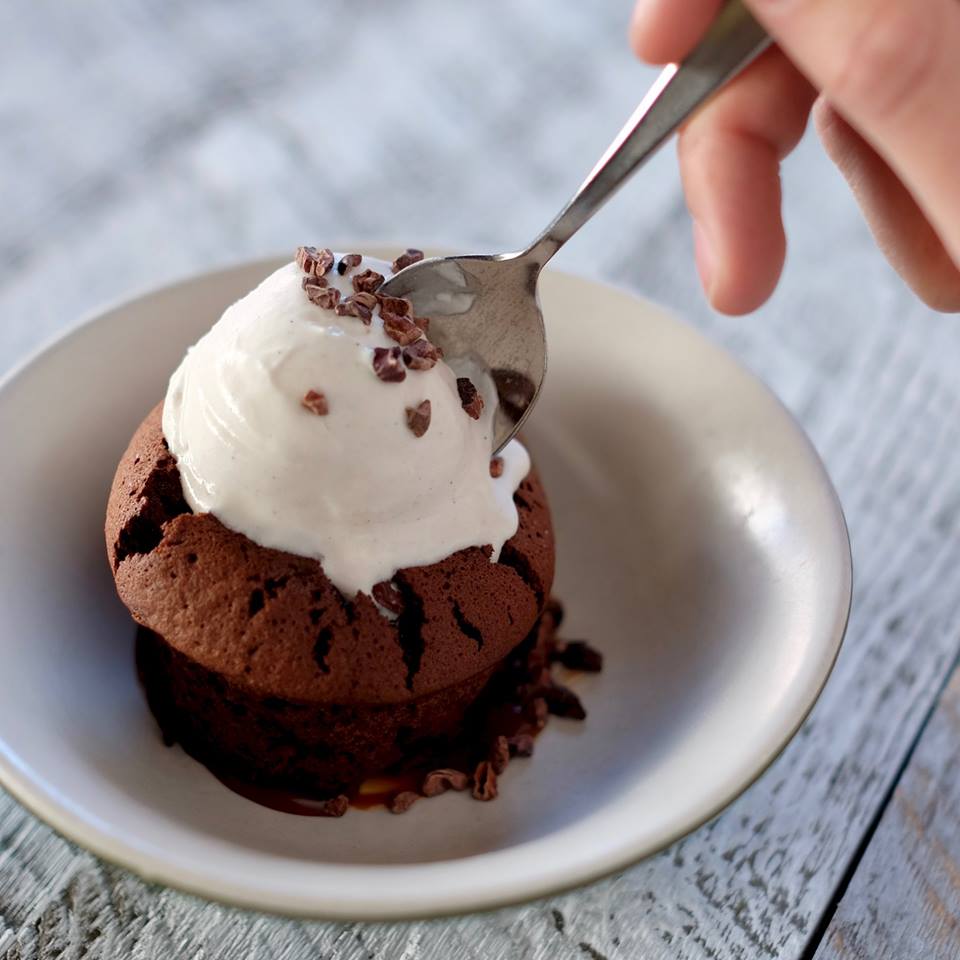 True Food Kitchen also has one of the best weekend brunches in town with a huge selection of juices and smoothies, breakfast items, salads, sandwiches, pizzas, brunch cocktails, and more: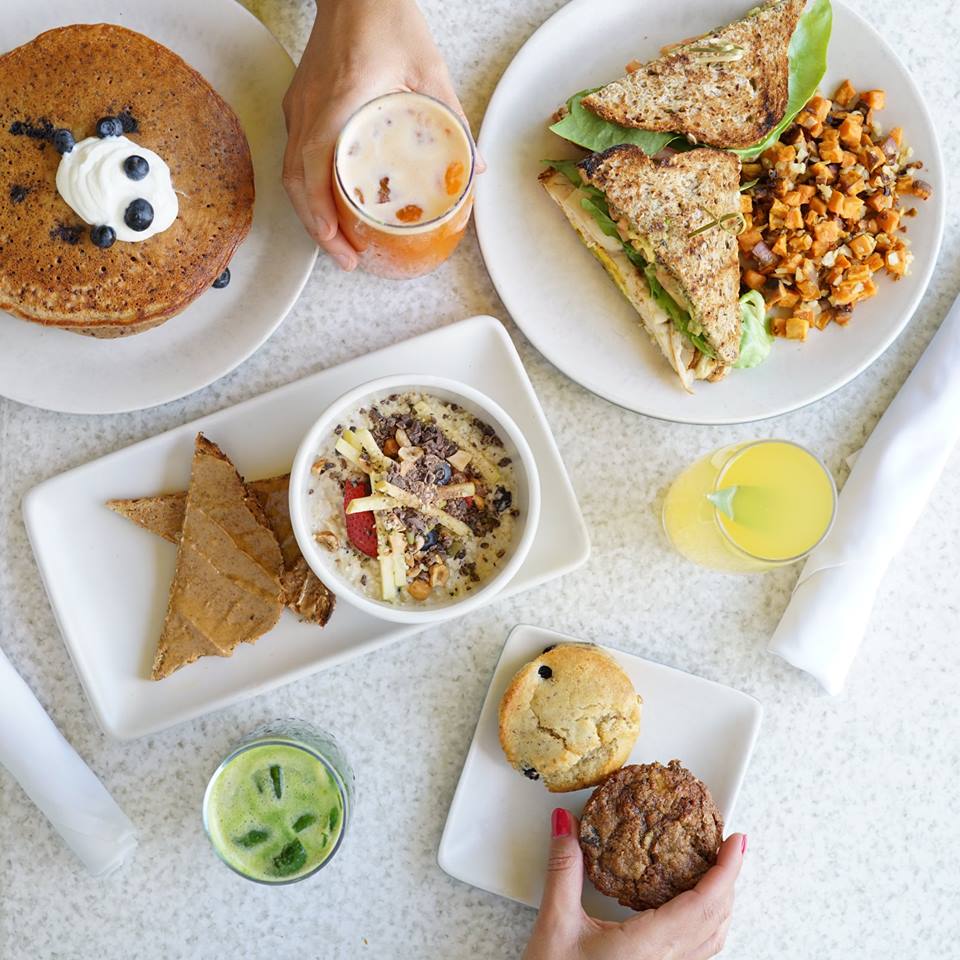 Finally, True Food's bar offers a selection of wine, local beers, and seasonal cocktails made with fresh-pressed fruit and vegetable juices paired with organic spirits.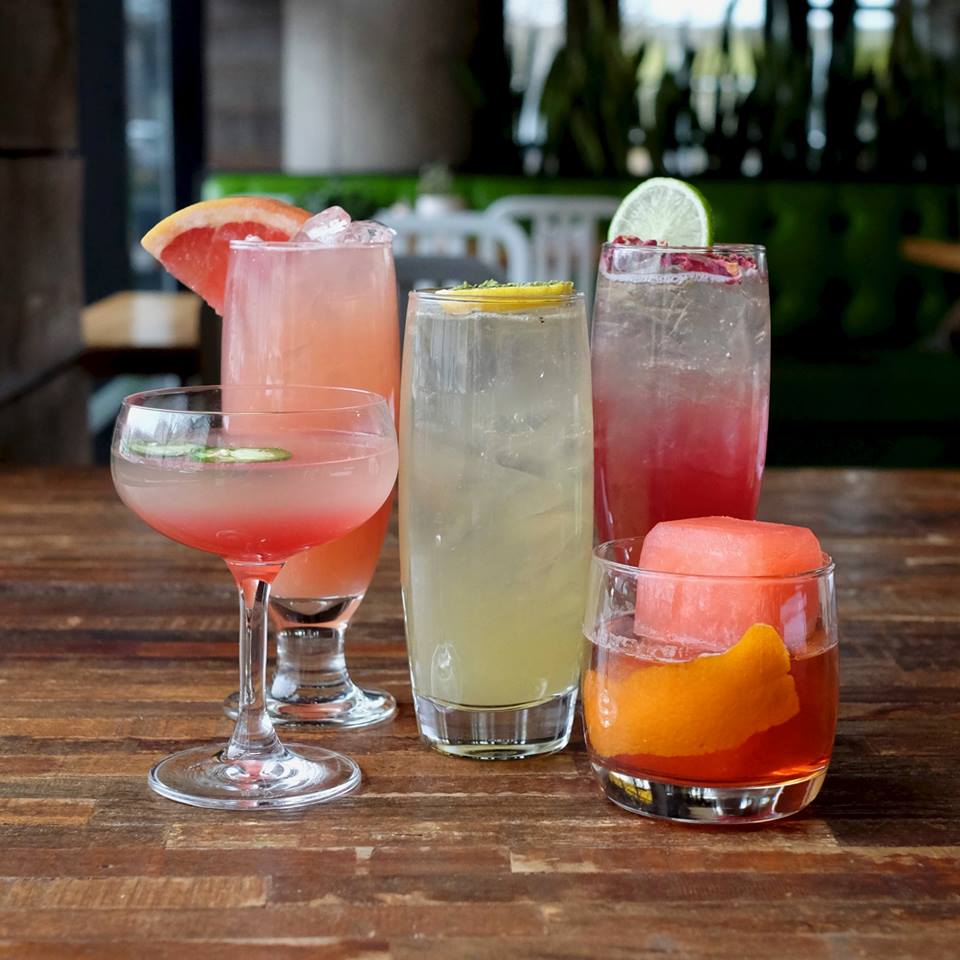 True Food Kitchen
Scottsdale Quarter
15191 N Scottsdale Road Suite 101
Scottsdale, AZ 85254
(480) 265-4500